Randall Beach: Oh no! Mass. marijuana sales stymied by bureaucrats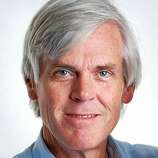 Image 1of/1
Caption
Close
Image 1 of 1
Randall Beach: Oh no! Mass. marijuana sales stymied by bureaucrats
Back to Gallery
Sorry, people: It's not yet time to get into your car and head up to our neighboring state of Massachusetts to buy legal marijuana.
For many months we had been told that July 1 would be the day. That was the date retail sales were supposed to begin, as originally specified by Massachusetts state legislators following a state ballot referendum two years ago approving legalization.
But once again the bureaucrats have thwarted the will of the people. And so still we must wait, maybe for as long as months down the road.
It just so happened I was in the great state of Massachusetts last weekend. (Note: Sunday was July 1.) My wife and I had booked a room in downtown Northampton, a town we often enjoy visiting. And sure, I timed it so I could also make this a little field trip, a reconaissance mission to let the folks back in Connecticut know where and how they could do some weedy business.
But alas, a few days before our departure, I started doing some online research. The news was not good.
"There will be no legal recreational marijuana sales in Massachusetts on July 1," reported the State House News Service. "There can be no legal retail sales until an independent laboratory applies and is licensed by the Cannabis Control Commission."
The news story said: "The CCC formally asked its staff to