Randall Beach: Common sense, moderation needed in marijuana debate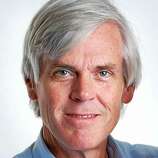 Image 1of/1
Caption
Close
Image 1 of 1
Randall Beach: Common sense, moderation needed in marijuana debate
Back to Gallery
A quartet who are members of a "Common Sense" group are calling me out as "an admitted marijuana drug user," making me sound like a convicted felon.
In a Forum article published Thursday in the New Haven Register, these four — Tim Chaucer of Milford and Frank Dematteis, Richard Inzero and Ron Johnson of Hamden — castigated me for "pushing the legalization of marijuana in Connecticut" in an earlier column.
Oh, so I'm a "pusher man." It's as if I'm advocating the legalization of heroin.
You will be hearing more of such hysteria, with scare tactics and dark warnings that reefer madness will descend upon our fair land and destroy our children's minds ("schizophrenia! psychosis!" say these guys) as Connecticut legislators consider legal sale and use of marijuana.
In their Forum write-up, these four fellows played up the fact they are "parents and grandparents" sticking up for their children and grandchildren. Well, I'm a parent, too. And my two daughters, 24 and 26, are like the majority of their generation: they are occasional, responsible users of marijuana, just as they are responsible drinkers of alcohol. The "evil weed" hasn't warped their minds nor sapped their motivation to succeed in the workplace and be good citizens.
They can freely buy marijuana without worrying about being arrested because they live in California, which is on the list of the rapidly increasing number of states that